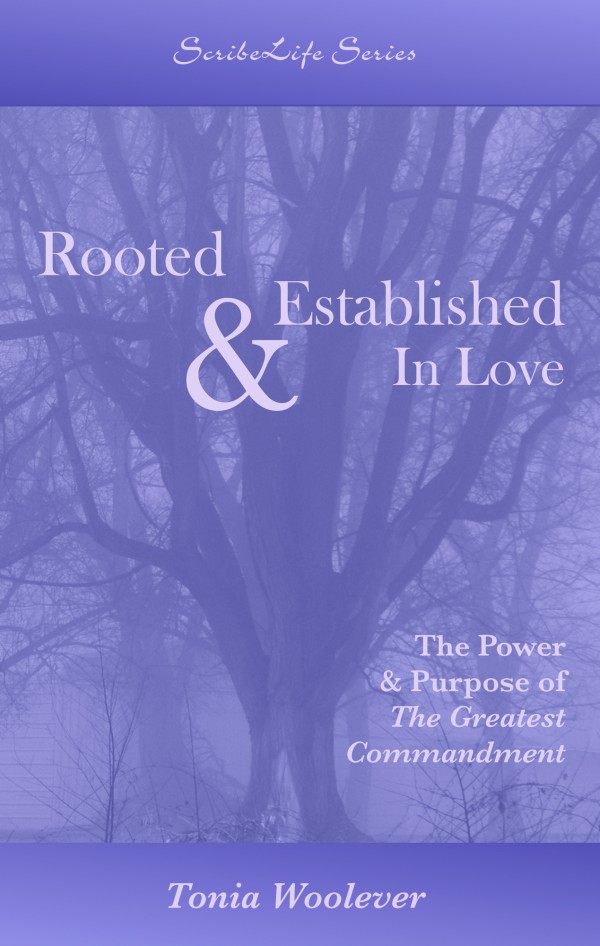 Rooted & Established In Love:
The Power & Purpose Of The Greatest Commandment
Do you experience and enjoy God's love? Do you struggle with "the greatest commandment," to love God with all your might? This book addresses both issues.
Tonia teaches why and how a believer must establish his or her life with Christ upon mutual covenant love.
The Spirit's first goal as He fills a new believer is to bring them into a personal experience of God's love for them. A believer is not able to do this without the Spirit's help, nor is he able to grow into a wholehearted love for God.
Between these "bookends of love" — being loved by God and loving Him in return — a Christian grows up his salvation the right way:
Confident and secure in God's faithful love
Motivated to love God in all ways
Aided daily by the Spirit who loves to empower you in this mutual covenant love relationship
His character naturally formed out of the ideal parent-child relationship.
Flawed Roots of Relationship
Tonia identifies flawed roots of relationship such as legalism, fear, neediness, or spiritual ambition, and helps you evaluate if these are roadblocks in your own life with God. She then explains how to move away from such roots into an authentic love life with God.
Love Never Fails
This powerful little book reveals why the Apostle Paul wrote that love was a greater Christian virtue than even faith or hope — because love never fails. Tonia writes, "We will do things for love we could never do for any other reason."
---
TABLE OF CONTENTS
The Greatest Commandment
God's Unfailing Love
Roots – The Source of Life
The Root of Neediness
The Root of Fear
The Root of Ambition
The Root of Law
My Introduction to the Love of God
One-Sided Love Isn't His Plan
First Steps to Being Established In Love
Why Is Loving God So Hard for Us?
Why Love Is The Greatest Commandment
How Do I Love God Like This?
You Know You Really Love God When
---
Paperback, 130 pages. $12.00
Available in the Book Store, at major booksellers, and in our Shammah Ministries Store on Amazon.com.
Also available as a Kindle ebook on Amazon.com.
Save
Save